2007 Conference Exhibitor List
MedLook is a medical billing and patient scheduling package. It is workstation-based, supports one to multiple users on any number of systems, handles all patient statements and insurance claims (paper and electronic), and runs on Windows XP and VISTA. MedLook is easy to learn and easy to use. The patient scheduler/appointment manager is extremely easy to learn and use. For the front desk the scheduler greatly facilitates managing patients once they arrive at the office. Learn more by clicking here.
SNB pioneered the development and delivery of innovative services that are specifically designed for healthcare organizations. The SNB Digital Lockbox service simplifies the handling of mail, paperwork and remittances to streamline receivables processing. SNB clients of this service report significant productivity gains and savings as a result.
Headquartered in Irvine, CA, Kareo delivers the first on-demand revenue cycle automations software for medical billing companies. Kareo connects medical billing professionals with healthcare providers on one system to share information and coordinate workflow across organizational boundaries.
HERAE's mission: A revolution in claim payment processing by eliminating paper completely while maintaining familiar processes, storing data electronically, and increasing collections - to save millions in dollars, time and aggravation for providers and payers alike.
Office Ally is a full service web-based clearinghouse that's FREE to providers. Submit to over 1900 payers, 24/7 tech support, real time transactions, 835's and ALL FREE
The American Academy of Professional Coders (AAPC) is an association for health care professionals in the medical coding and billing arena. AAPC offers education, recognition, networking, seminars, conferences, newsmagazine Coding Edge, and national certification examinations for Certified Professional Coder (CPC), Certified Professional Coder-Hospital (CPC-H), Certified Professional Coder-Payer (CPC-P) as well as several specialties credentials
AdvancedMD offers comprehensive medical billing solutions designed to grow with your business. With compelling ROI, unsurpassed client satisfaction and guaranteed results; AdvancedMD makes you indispensable to your clients. Visit our website or call 1-800-825-0224
Certified Reseller of MediSoft Practice Management Solutions. Providing medical practices and billing companies comprehensive solutions designed to heighten productivity, office efficiency and improve cash flow...all at an affordable price.
RISO printing technology offers a combination of speed, economy, durability, and flexibility that can brighten up your work life -- or the life of your organization -- literally overnight. We invite you to explore our product line, learn what RISO technology can do in your workplace, and see our machines at the AMBA conference.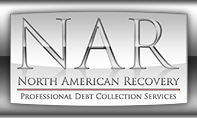 North American Recovery is a professional debt collection agency headquartered in Salt Lake City, Utah. We provide collection and recovery services for retail, commercial, healthcare, and consumer accounts. If you're looking for a professional collect agency, you owe it to yourself to consider NAR. We have the experience and expertise needed to provide the best possible collection services.
bring you AltaPoint Software. AltaPoint is a complete software solution for patient billing, electronic claims, inventory, scheduling, reminders, clinical records, speech recognition for narrative dictation and more. Intuitive Solutions has been the leading provider of AltaPoint for the last three years and can help you get the most out of your system.
Gateway, EDI is one of the nation's fastest growing healthcare clearinghouses. Services include electronic claims, claim status, eligibility, paper claims, patient statements, and remits.
Is your company interested in exhibiting at AMBA's 2007 National Conference? If so, click here for details.